Bennett's Passion For Radio Grows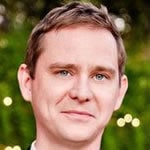 RCS, the world's largest broadcast software company announced the hiring of Drew Bennett to be National Software Sales Manager for RCS Scheduling Products. Bennett celebrates twenty eight years in radio this year with on-air stops in Amarillo, TX; Austin, TX and Kansas City, MO. During his former position at MusicMaster, Bennett spent the last decade as a music scheduling expert and corporate trainer working closely with some of the country's best programmers and consultants.
Collaborating with Neal Perchuk, RCS Vice President of Sales and Marketing for the Americas, Bennett will manage corporate clients in the United States and Caribbean markets. Additional responsibilities will include corporate training, workshops and the RCS/Selector degree program.
Bennett commented on his new position: "I am very honored to join the RCS family. RCS is the brand that changed radio and continues to be the primary innovator in our field. This was a wonderful promotion for me and a great opportunity for my family. I cannot express how excited I am to work with friends old and new on the most recognized brand in the business."
"We are excited to welcome Drew Bennett into the RCS family," said Neal Perchuk. "Drew has a stellar reputation in the radio programming community. He will be working closely between our customers and development teams providing new concepts and insights to meet the changing needs of our customer base."