BRAND NEW IMAGING IS ROTATIONS ON STEROIDS
We completely redesigned the Imaging window under the Library module.  New, multi-layered approach to Rotation resolution has been introduced, with added support for Fallbacks in a case of a resolution failure.  There are up to three layers for Station-specific Rotations (for assets specific to the station: Current & Default Shifts and Station Default) and up to two layers for Global Rotations (for assets shared across the stations: Shared Rotation and Station Groups).  Ultimately, your new resolution of Rotations can be as simple or as complex as you need it to be.

BETTER SEGUES FASTER
With Zetta 5.22.1, Segue Editor and Voice Tracker modules were vastly improved: we overhauled the modules and streamlined the user experience to make day-to-day work even more inuitive and productive.  Each event's label now follows your Theme colors and font.  You can now review and adjust the Chain on each event directly in Segue Editor or Voice Tracker.  Zooming and Panning has also been improved to enhance workflow in fast-paced environments!

AUDIO ENGINE WITH NO LIMITS
When it comes to audio format support, Zetta can handle just about any audio format you throw at it; audio files of different sample rates, bit rates, bit depths or formats can be played back and mixed seamlessly.  With version 5.22.1, we now allow system administrators to configure audio format encoders of their own choosing – no limits!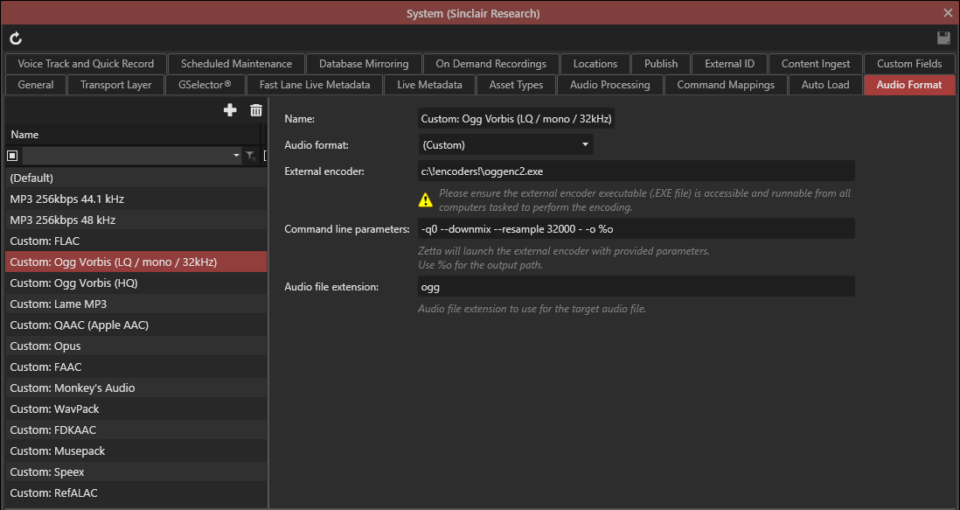 NEW STATION VOICE TRACK PROCESSING OPTIONS
We consolidated Audio Processing Configuration options for each Station, and introduced some new settings such as ability to specify Voice Track Auto-trimming on a per-Station basis.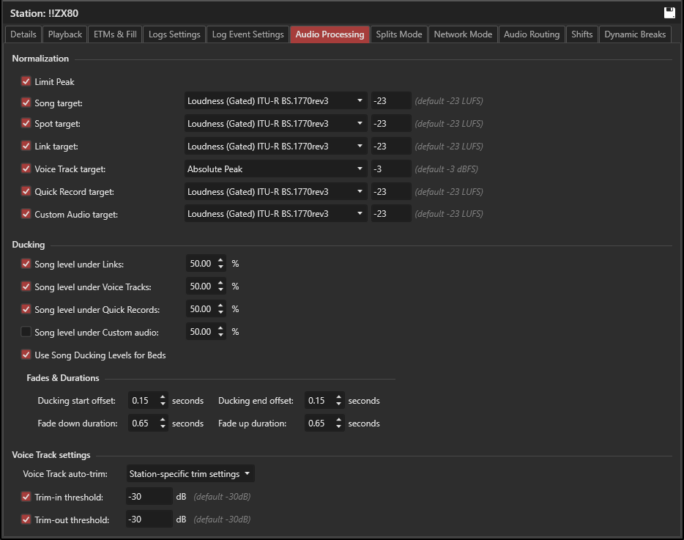 BEST AUDIO ENGINE IN THE BUSINESS, HANDS DOWN
Stability, reliability and robustness of the Zetta Audio Engine is legendary – also due to capable Configuration options of the Zetta Player that ensures your audio files are readily available for playback at the right place and the right time.  Your engineers will appreciate the multitude of audio caching settings, one of the pillars of the most solid audio playback technologies in the industry.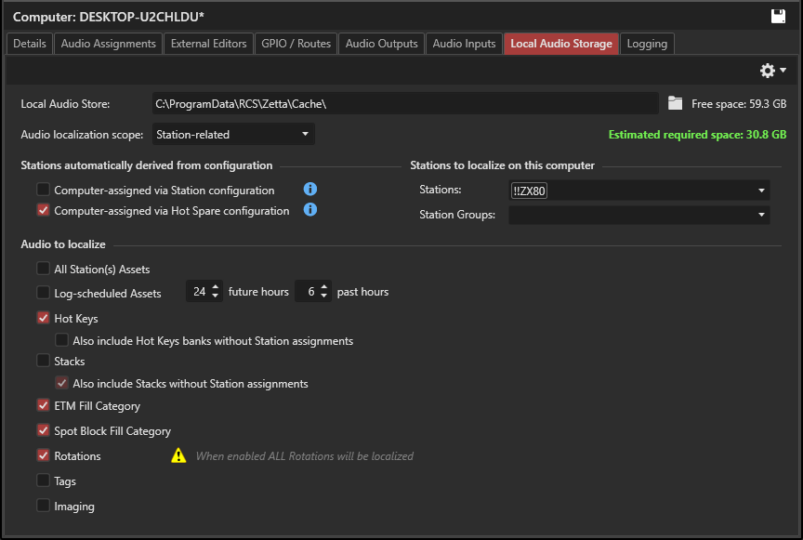 WE MADE GPIO EXCITING
This time we really went overboard: as if Zetta's unpredented GPIO capabilities weren't flexible enough, with version 5.22.1, new Event/Command mappings  allow setting up automated system behaviors ("when A happens, perform X, Y and Z").